INTRODUCTION
Welcome to Duos for Piano & Organ II a collection of music for the unusual but versatile combination of piano and organ. Since our last recording of repertoire for this combination we have discovered and performed many new works in a wide variety of venues, with many types of instruments at various distances from each other – sometimes without the benefit of seeing each other! Victoria Hall, Hanley is one of our favourites and its Steinway Concert Grand piano and magnificent 1888/1922 Conacher/Willis organ provided us with the opportunity to record a wide variety of music. We have included transcriptions of orchestral and chamber works, less well known original music from USA and UK by Clifford Demarest and Leicester's own Benjamin Burrows, Timepiece by Tom, which was premièred at Hanley in 2013 and finally we couldn't resist the opportunity to give each instrument the chance to shine in thrilling concertos by Addinsell and Yon. We loved recording and performing this music and hope that you enjoy listening. Jonathan & Tom
NOTES ABOUT THE MUSIC
1. Wolfgang Amadeus Mozart (1756-91) arr. J. Scott
Overture to The Magic Flute K.620
The Magic Flute was written during the last and most productive year of Mozart's life.
It is set in an unspecified time and place and its mix of comedy, symbolism and mysterious Egyptian-style setting and rituals ensured its success with audiences. It remains the most frequently performed German opera in the world today.
The Overture was written just two days before the opera's premiere and contains no actual themes from the music which follows. It is a real curtain-raiser designed to be an independent concert piece which gives the audience a sense of anticipation of what is to follow, and Jonathan's transcription gives an opportunity to demonstrate the varied sounds and colours available for the combination of piano and organ.

2. Felix Borowski (1872-1956) arr. R. Spaulding Stoughton
Adoration
Felix Borowski was born in the English Lake District village of Burton-in-Kendal to a Polish father and English mother. He studied music in London and Cologne before teaching the violin and piano in Aberdeen for a short time. In 1896 he was invited by the American showman Florenz Ziegfeld to move to USA where he became director of music of the Chicago Musical College, as well as the programme note annotator for the Chicago Symphony Orchestra. His works, which include several large scale sonatas and orchestral symphonies, are rarely heard today but his 1898 work 'Adoration' for violin and piano is still part of the standard repertoire. Its combination of romantic harmony and prayer-like melody leading to a quiet ecstatic close, are perfectly transcribed for piano and organ in this 1936 version by the American organist and composer Roy Spaulding Stoughton (1884-1953).

3. Richard Addinsell (1904-77)
Warsaw Concerto
Warsaw Concerto was written for the 1941 motion picture 'Dangerous Moonlight' which tells the story of a Polish pianist and composer who is working on his new 'Warsaw Concerto' and defends his country during World War II by becoming a fighter pilot. The aim for British composer Richard Addinsell was to produce a 'Concerto' to be used in the film similar in style to that of Rachmaninoff and it was so successful that it completely eclipsed the film. It is probably the earliest example of a work which made the leap from being film music to becoming a standard work on the concert platform. Our recording keeps the virtuosic piano solo part while the organ takes the orchestral part, exploring the rich variety of orchestral sonority of the organ of Victoria Hall.
4. Benjamin Burrows (1891-1966)
Variations on an Original Theme for Piano and Organ
The remarkable but little known Leicester born composer Benjamin Burrows was a virtuoso pianist, organist, and a teacher of great distinction, both privately and at The University of Leicester. He was also a keen inventor with great skill as a precision engineer and horologist, which led to many useful inventions during his service in both World Wars. He published his own compositions and exam preparation papers on a home-made printing press, and taught pupils, usually by post, to the highest qualifications. He lived in Leicester his entire life and at the last count before his death he had coached 24 D Mus, 56 B Mus and 104 FRCO students. Variations on an Original theme was completed in May 1948 and is dedicated to Leicester pianist Elsie Everett. The unmistakably 'English' theme by Burrows is followed by six variations, a fugal episode and a coda, which is a recapitulation of the material from variation 6. The variations pay homage to several styles including a Vaughan-Williams style English Pastoral in Variation 3, a hint of J.S. Bach's Brandenburg Concerto No. 3 in Variation 5, and a romantic Rachmaninoff/Liszt inspired variation 6. Despite the stylistic variety, the whole work is clearly written by a very individual voice and deserves much wider recognition.

5. Gioacchino Rossini (1792-1868) arr. J. Scott
Overture to The Italian Girl in Algiers
Written in 1813, Rossini's Comic Opera The Italian Girl in Algiers (L'Italiana in Algeri) tells the tale of Isabella who is searching for her kidnapped lover Lindoro. She is shipwrecked and taken prisoner in Algiers and discovers that Lindoro is also being held captive there. A plan is hatched and they manage, through many comical escapades, to escape. Rossini's Overture perfectly captures the lively action of the opera, and the comedy is certainly highlighted from the very start in this new version for piano and organ.
6. Tom Scott (b.1981)
Timepiece (2013)
To bring organ and piano duos into the 21st Century, Timepiece was composed by Tom in 2013 and premiered by Scott Brothers Duo at Victoria Hall, Hanley on 21st September 2013. The work uses the idea of the phenomenon which occurs when clock pendulums synchronise their rhythm, and in Timepiece a number of chimes are heard, before eventually, everything synchronises in the closing bars.
7. Clifford Demarest (1874-1946)
Fantaisie
The American organist and composer Clifford Demarest was born and educated in New Jersey, and from 1911 he was the organist at Church of the Messiah, New York City. As a composer, Demarest is best known for his music for the combination of organ and piano. Organ and piano duos are still an important part of musical life in American Churches, since a great deal of them have pianos and organs at floor level, which are used for concerts and during worship.
Demarest's most popular work is the Fantaisie (or Fantasy) for piano and organ written in 1917 for a concert celebrating his inauguration as President of the American Guild of Organist's, a position he held until 1922.
The Fantaisie is in a very clear A-B-A form, and the majestic opening introduction states the theme on the organ accompanied by quasi-Tchaikovsky piano concerto chords. This theme is developed in a brisk allegro, before abruptly giving way to a lilting pastoral middle section. The opening allegro returns, leading to a coda which brings the work to a grand close.

8. Camille Saint-Saëns (1835-1921) arr. Scott
Romance Op.36
Camille Saint-Saëns consistently wrote new music for solo instruments which had been invented or improved in the nineteenth century. In 1874 he wrote his Romance for French Horn and piano for the leading horn player Henri Garigue. Saint-Saëns also wrote a version with orchestral accompaniment and gave the option that the work could also be played as a 'cello solo. The serene opening melody is the perfect vehicle to demonstrate a soloists tone and musical line with a central turbulent section which reaches a dramatic climax before returning to the calm melody of the opening. The version presented on this recording is a transcription for piano and organ by Jonathan, which allows both players the opportunity to share the melody in one of Saint-Saëns' finest miniatures as well as showing the beautiful string and solo stops of the Victoria Hall organ.

9. Pietro Yon (1886-1943)
Finale from 'Concerto Gregoriano'
Pietro Yon was born in Settima Vittone, Italy. He studied at the conservatories of Milan and Turin before attending the prestigious Academia di Santa Cecilia in Rome. Upon his graduation in 1905, Yon served as organist for the Vatican and San Pietro Basilica. In 1907 he left Italy to settle in New York, where he succeeded Gaston Dethier as organist of St. Francis Xavier Church. He created a music school with his brother in Carnegie Hall where his pupils included Cole Porter. In 1926 when he accepted the coveted post of organist at St. Patrick's Cathedral, New York where he served up to his death. Yon's Concerto Gregoriano was written for the Grand Court organ of the Wanamaker store in Philadelphia (still the largest operational pipe organ in the world) and was premiered on 24th March 1920 by the composer, accompanied by the Philadelphia Orchestra, conducted by Leopold Stokowski to an audience of around 12,000. Our recording features Yon's own virtuosic arrangement for piano and organ of the finale from the Concerto. This exciting Toccata combines themes from the three previous movements, as well as providing a dazzling cadenza for pedals, which gave Yon the perfect opportunity to demonstrate his legendary virtuoso pedal technique as well as showing the full power of a large concert organ.
Recorded at Victoria Hall, Hanley, Staffordshire, UK, on 28th October 2015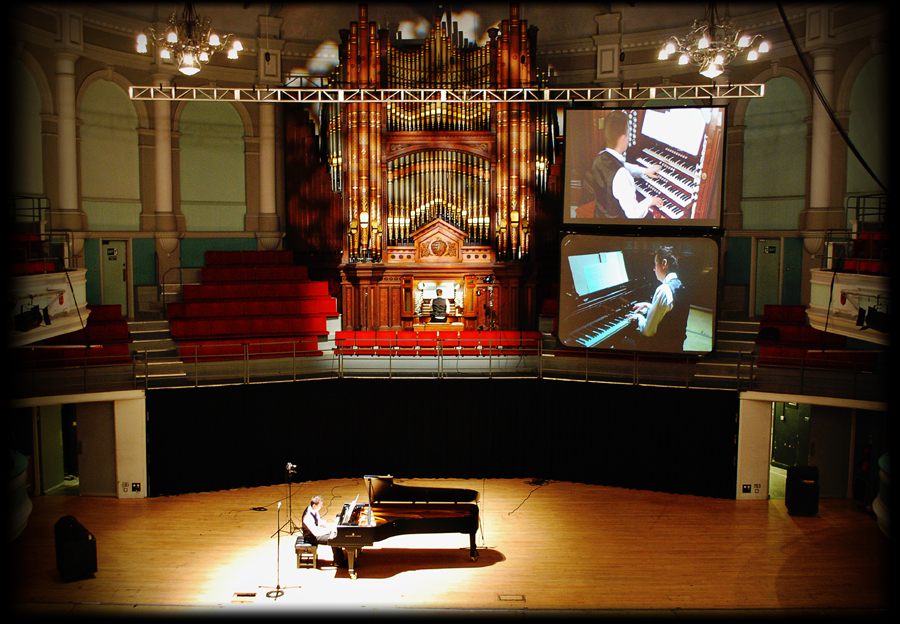 THIS CD RECORDING IS NOW AVAILABLE TO PURCHASE HERE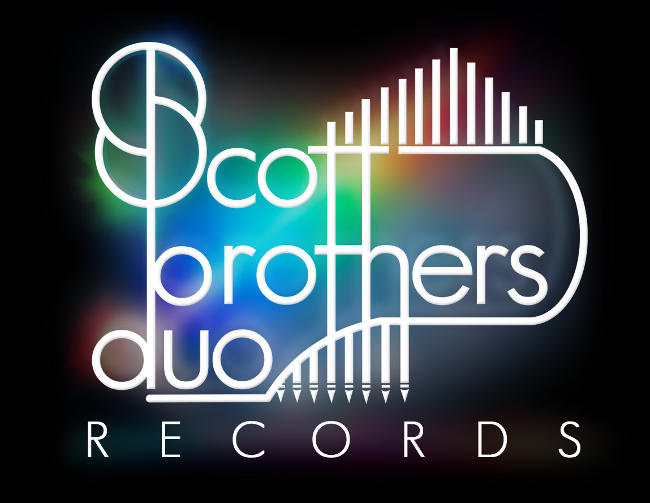 BACK TO TOP OF PAGE