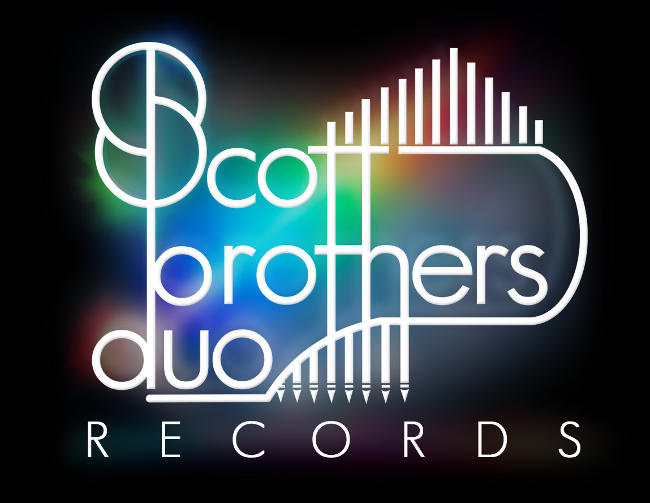 Scott Brothers Duo Records simply aims to create recordings which capture the excitement of our live performance but with the clarity of studio productions.

From start to finish our goal is to create CD albums with innovative design and a great sound, so that they may become products which can be enjoyed and cherished.

Our CDs have been featured on many radio stations worldwide from BBC radio to American public radio. They have also received many excellent reviews in a variety of music publications:


Beautifully presented in what has become the Scott Brothers Duo house style Organists' Review

There are few piano duet recordings so beautifully engineered as this exemplary production from one half of the Scott Brothers, Tom - think Philips Dutch LP pressings at their velvety, late 1970s analogue best and you'll be somewhere near the mark. International Piano Magazine

With commendably clear, detailed and well balanced sound
MUSICWEB INTERNATIONAL

This CD is a superb recording from start to finish and the accompanying booklet is very well constructed.
Reed organ society quarterley


The recording quality is excellent, and the disc is produced and recorded by the Scott brothers. The full tonal palette of the Bridgewater Hall's organ is captured,
blending superbly with the piano.
Organists' Review *Editor's Choice*

The microphone placing appears to be ideal, and the full sound of this remarkable late 19th- century Lewis organ is well caught without a trace of overload.
The Organ


We have also received many kind comments from people who have purchased our CDs over the years and we look forward to creating more enjoyable recordings
for you in the future!


Best wishes,
Jonathan & Tom (SCOTT BROTHERS DUO)


BACK TO RECORDINGS